These are links to a few things we believe the world should know more about.
In these days of ever more increasing censorship of independent media and other alternative organisations, it's vital that they are able to obtain the support to maintain their presence 
We don't necessarily endorse everything they represent, but we believe that shouldn't be a barrier to what we see as the "good stuff".
If you have a suggestion for something you think should be added, click

HERE

to let us know about it.
The Corbett Report is an independent, listener-supported alternative news source. It operates on the principle of open source intelligence and provides podcasts, interviews, articles and videos about breaking news and important issues from false flag terror to the Big Brother police state, eugenics, geopolitics, the central banking fraud and more.
The UK Column is an independent news organisation founded in 2006. Established with no financial backing or external investment, the UK Column remains completely independent of any advertisers, foundations and political parties. All of its funding comes from its viewers, listeners and readers who support them through memberships and donations.
HyperNormalisation is a 2016 BBC documentary by British filmmaker Adam Curtis where he explains how, at a time of confusing and inexplicable world events, politicians and the people they represent have
retreated into a simplified, and often completely fake version of the world. And because it is reflected all around us, ubiquitous, we accept it as normal.
Food Not Bombs is an all-volunteer movement that recovers food that would otherwise be discarded, and shares free vegan and vegetarian meals with the hungry in over 1,000 cities in 65 countries in protest to war, poverty, and destruction of the environment.
The Grayzone is an independent news website dedicated to original investigative journalism and analysis on politics and empire.
It is an independent journalistic initiative that does not receive funding from any government or government-backed group or individual.
Its work relies on the support of its readers.
SCHOOL – NO PLACE FOR CHILDREN
Why does school demoralise and disillusion so many pupils, undermining and eroding their self-belief, natural playfulness and individuality? Were you aware that this may be the result of deliberate global policy with schooling a tool of oppression for the many and a breeding ground of power for the elite few.
Did you know that school is not even compulsory, at least not in the UK? Do you know about the alternatives?
Spontaneous lecture by Alan of Salisbury at Birkbeck University, London, UK, 2017, detailing the many facets of how "the system" have been developed through time and the hidden workings behind the control systems of today.
A controversial documentary that was nearing completion about the central government taking over society. The director and writer of the film David Crowley, 29, was found dead in his apartment in an apparent 'murder suicide' along with his wife, Komel, 28, and their 5-year-old daughter on January 18 2015.
This is a Documentary containing Material of the whole production of "Grey State".
It is an incendiary look at the state of the world and highlights issues that we face as a society. 
Global weather engineering operations are a reality. Who is responsible for carrying out these programs? What will the consequences be if geoengineering / solar radiation management operations are allowed? THE DIMMING documentary will provide answers to these questions and many more. This is the most complete GeoengineeringWatch.org documentary regarding climate engineering operations.
The Zeitgeist Movement is a Sustainability Advocacy Organization which conducts community based activism and awareness actions through a network of Global/Regional Chapters, Project Teams, Annual Events, Media and Charity Work.
The movement's principle focus includes the recognition that the majority of the social problems which plague the human species at this time are not the sole result of some institutional corruption, scarcity, a political policy, a flaw of "human nature" or other commonly held assumptions of causality in the activist community. Rather, The Movement recognizes that issues such as poverty, corruption, collapse, homelessness, war, starvation and the like appear to be "Symptoms" born out of an outdated social structure.
It has no allegiance to a country or traditional political platforms. It views the world as a single system and the human species as a single family and recognizes that all countries must disarm and learn to share resources and ideas if we expect to survive in the long run.
Larken Rose is an outspoken advocate of the principles of self-ownership, non-aggression and a stateless society, and is the author of a number of books (including "The Most Dangerous Superstition") and creator of numerous articles and videos.
THE PERMACULTURE ASSOCIATION
A project with the aim of helping to foster moves towards a pragmatic, positive, social, economic and political transition to a permanent culture through sharing information and knowledge and making crucial links between different areas of thought.
John Pilger is an Emmy and BAFTA award winning investigative journalist and documentary filmmaker.
His past campaigns have included his exclusive dispatches from the aftermath of Pol Pot's reign in Cambodia, his four-year investigation on behalf of a group of children damaged at birth by the drug Thalidomide, and 2010's, "The War You Don't See", an investigation into the media's role in war.
Mark Thomas is an English comedian, presenter, political activist and reporter from south London. He is best known for political stunts on his show, The Mark Thomas Comedy Product on Channel 4. Thomas describes himself as a "libertarian anarchist".
Alternative, music, lifestyle online community born out of the original Profane Existance independent media cooperative.
O & A acts as a vehicle to promote the counter-cultural and activist aspects of the punk rock movement on an international scale.
COMPASSION IN WORLD FARMING
Campaigning to end factory and battery farming and to advance the well being of farm animals worldwide through advocacy, campaigning and engagement.
Amnesty is a worldwide movement of people who campaign for human rights. Its work is based on careful research and on the standards agreed by the international community.
Amnesty works independently and impartially to promote respect for all the human rights set out in the Universal Declaration of Human Rights. It concentrates on ending abuses of the rights to physical and mental integrity, freedom of conscience and expression, and freedom from discrimination.
Amnesty claims to be independent of any government, political ideology, economic interest or religion.
Along with the multitudes of creative individuals and perspectives that emerged from punk, there has always been the issue of how to share the products and perspectives of punk rock creativity.
Together with the DIY approach to music, art, and literature, there also evolved a DIY approach to it's distribution. Sometimes, this often overlooked part of the equation has as much of the idealism, romance, and thirst for change as that of the bands and artists themselves, but staying with these ethics can be a difficult task for an inherently "business" operation. Active Distribution has been successfully walking this tightrope for 25 years.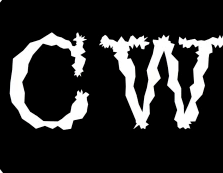 A campaigning workers co-op that investigates and provides detailed profiles of some of the world's largest corporations and overviews of each major industry sector. They also research the economic and political mechanisms corporations use to exert influence and power in society.
ADVISORY SERVICE FOR SQUATTERS
CRUELTY FREE INTERNATIONAL
Formerly the British Union for the Abolition of Vivisection, Cruelty Free International is widely respected as an authority on animal testing issues and is frequently called upon by governments, media, corporations and official bodies for its advice or expert opinion.
Its work includes undercover investigations, political lobbying, the promotion of cruelty free products and legal and scientific expertise.